Upgrade your business to a Cashless Car Wash
Circumtec's 'one-stop-shop' car wash solutions provide convenient and secure cashless payment systems for every aspect of a car wash business, from automatic and self-serve car washes, right through to vacuum, fragrance and dog wash machines.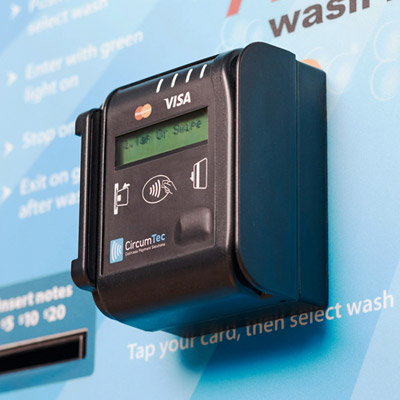 Your automatic car wash customers will be thrilled to be given the option to pay using a credit or debit card. This highly convenient cashless payment option will ensure your customers won't go elsewhere, encouraging repeat business and growing your sales.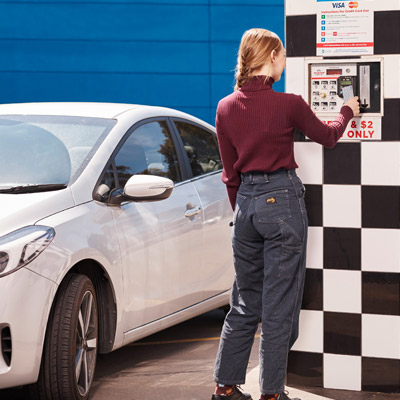 Give your self-serve car wash customers even greater choice and flexibility with a Circumtec Cashless Payment System. This is where we are truly leading the way, with an entirely unique approach that's been tried, tested and found to be a resounding success.
With the traditional fixed-price option, the most common customer complaint is having to pay the whole amount again if they don't manage to complete the wash within the allotted time.
However, Circumtec offer an incremental payment model that allows customers to wash their car at their own pace.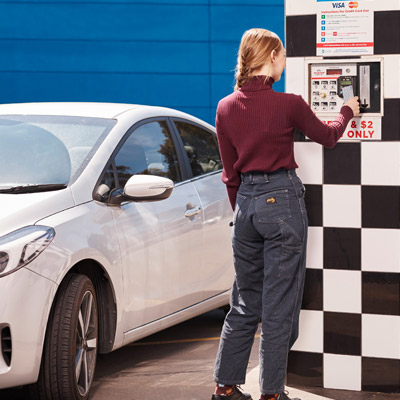 How does the Self Serve Payment System work?
1. Tap & Top Up
The bank 'pre-authorises' a $15 purchase on the credit or debit card, with an initial $5 minimum spend uploaded for the wash.
2. Start Your Wash
If the time remaining reduces to one minute, a further $1 is added, increasing the equivalent wash time. When ready, the customer presses the 'stop' button and is then only charged for the time used.
3. Payment is Deducted
The payee is only debited for the final amount they spend. The initial $15 pre-authorisation charge is not debited.
Please note:
This incremental system has proven very popular, as customers only pay for the amount of time they actually use. This eliminates the 'race against the clock' problem that's inherent with other types of payment system.
The approach has actually been shown to result in customers using the service for longer than they would have done using traditional payment systems, meaning a greater return for the business owner.
No Lock-In Contracts
or Setup Costs
Simple Hardware
Installation
Detailed Financial
& Sales Reports
Integrated Support
for Google Maps
Integration with
Existing Hardware
Why work with our Cashless Payment System?
1.

Save Money

Enjoy the decreased costs associated with reduced cash handling, administration, collection and banking.
2.

Increase sales and profit

No longer will you forego purchases from customers who don't carry cash or prefer cashless transactions. Circumtec offers a range of cashless payment services, providing ultimate convenience to customers, maximising sales, and increasing profitability.
3.

Reduced Risk

Cashless payment options help reduce the possibility of theft and vandalism, with less cash stored on-site in unattended machines.
4.

 Compatible

Compatibility, ease of installation and adoption – Our systems are fully compatible with existing hardware, and are easy to install and maintain.
5.

Visibility

Circumtec also provides a user-friendly back-to-base telemetry system. Through our easy-to-use dashboard, you can access real-time sales data, and easily run reports, enabling you to make smart decisions
5.

Training & Support

Full training and support is provided by local experts to help you get the best out of these features. In addition, you'll also receive weekly payment statements, so you'll always know exactly where you're at.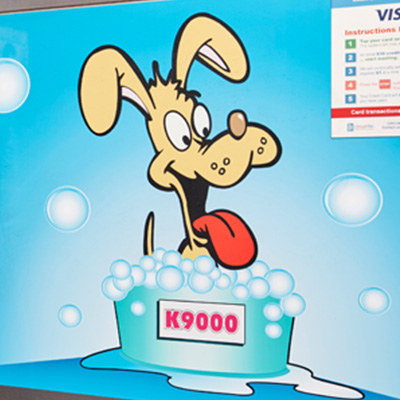 Like any other service offered at a car wash, a dog wash machine equally needs to offer more than just a cash payment option. Circumtec's cashless payment services give dog wash customers extra convenience, boosting sales and resulting in improved profitability for business owners.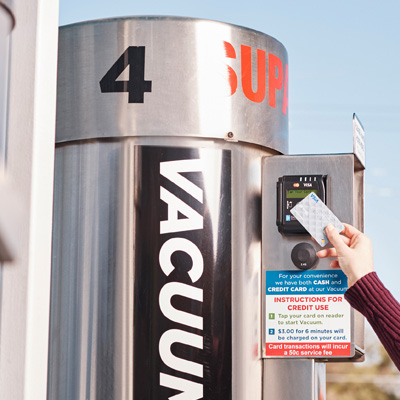 Vacuum, Fragrance and Vending Machines
Many of your car wash customers will be inspired to use more of your services once they realise they can use a debit or credit card to utilise vacuum and fragrance machines, as well as any other vending machines on-site. Circumtec provides a 'one-stop shop' when it comes to equipping all aspects of your car wash with state-of-the-art, efficient, appropriate and profitable cashless payment systems.
Peace of mind
All systems are fully-maintained, all software upgrades are free, and all hardware comes with a standard 12-month warranty. What's more, we are local, meaning your support team is operating in the same time zone as you. The result? Minimal delays in action being taken in the event of an issue. You can trust us to pull out all the stops to diagnose and resolve your issue, and have you back up-and-running in next to no time.
What is the situation with payments?
Circumtec charges a single monthly service fee for the SIM card and server usage that provides the credit and debit card facility and telemetry functions. Our approved aggregation system means there is no need for any business owner to set-up a Merchant or Gateway account and pay the associated (often hefty!) fees. Simply nominate the bank account of your choice, and your funds will be transferred from our ANZ account into the nominated account on a weekly basis. It's as simple as that!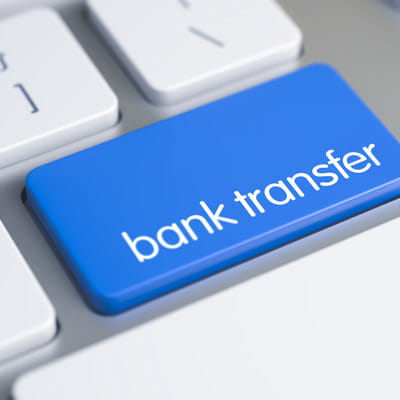 Speak with our product expert team today!